TDI Homes warrants all of our homes. We have partnered with Quality Builders Warranty Corporation to administer our program. The full details of our warranty and all of the important limitations and definitions are included in the Limited Warranty Agreement, which can be viewed in full and downloaded by clicking on the QBW warranty booklet below. However, for a quick overview, we ve outlined our warranty program here.
Year 1 – "Bumper-to-Bumper" Warranty. TDI Homes will coordinate repairs needed for your home. We conduct walkthroughs with our homeowners to ensure we are proactively identifying and remediating any issues with your new home. In addition, we're just a click or a phone call away, should something more urgent arise.
Year 2 – Major Systems. TDI Homes will warrant and coordinate repairs needed to the major systems within your new home. This includes electrical, plumbing, and HVAC.
Years 3 -> 10 – TDI Homes will warrant your home against major structural defects.
As with any warranty program, there are limitations and guidelines, but rest assured that our goal is to ensure that you love your home for years to come, and we'll work with you to ensure that is the case.
Click Below to download our complete Limited Warranty Agreement.
---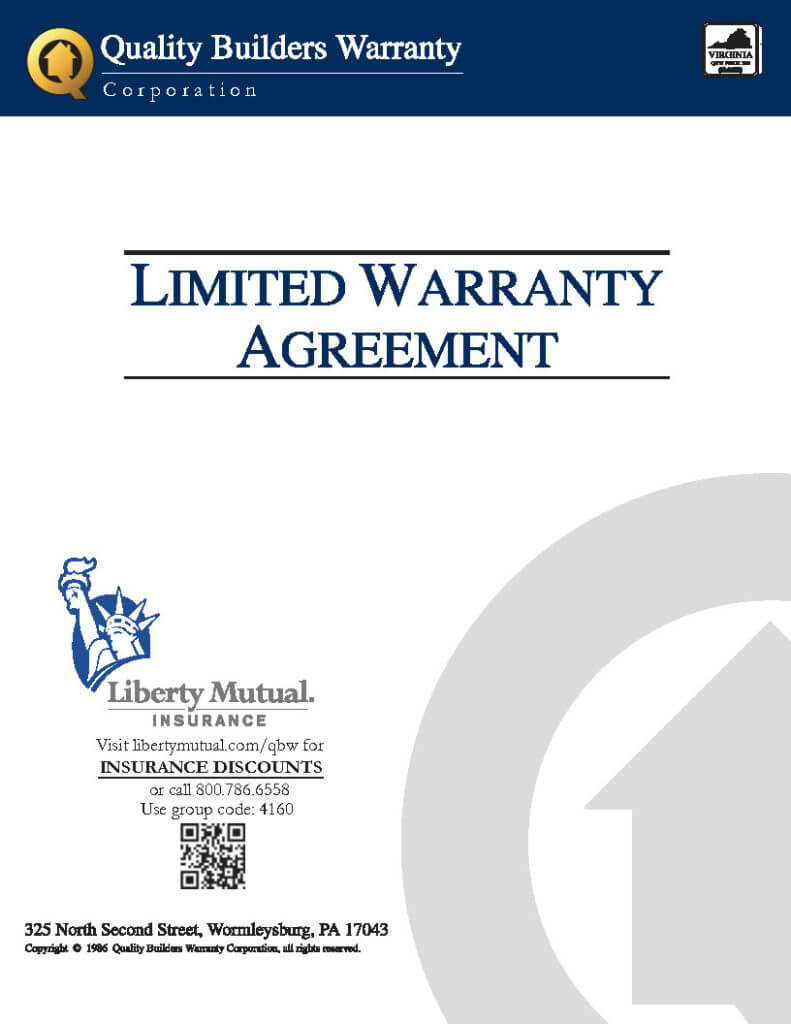 ---